If you need a wallet address for ella coins or bought/received ella and you don't see them in your TrustWallet, please follow these easy steps:
Step 1:
Create Your Wallet
Download TrustWallet Application – TrustWallet is a well known free crypto application with millions of users worldwide:
For Apple Iphone Users – Click Here To Download
For Android Users – Click Here To Download
Open TrustWallet App, click on "Create new wallet" and follow their instructions. Important: Please write and store your 12 keywords phrase in a safe place, It's essential if you ever lose your phone and need to restore your wallet.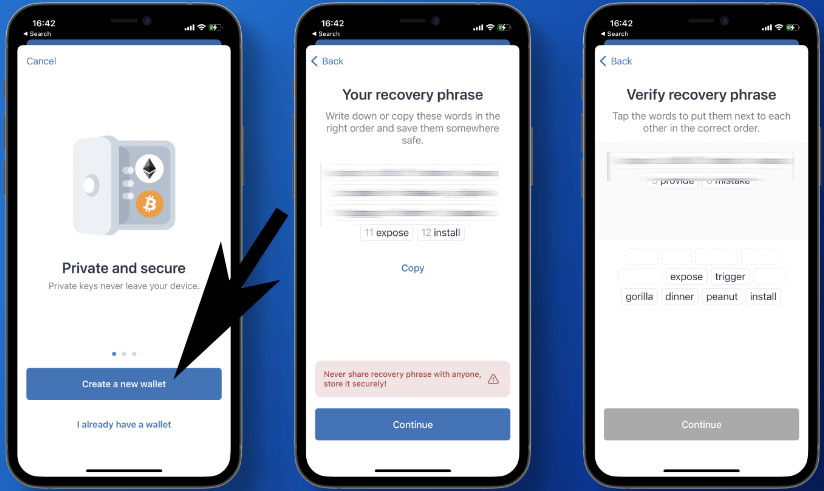 Step 2:
Open TrustWallet app and click on the right symbol on top of screen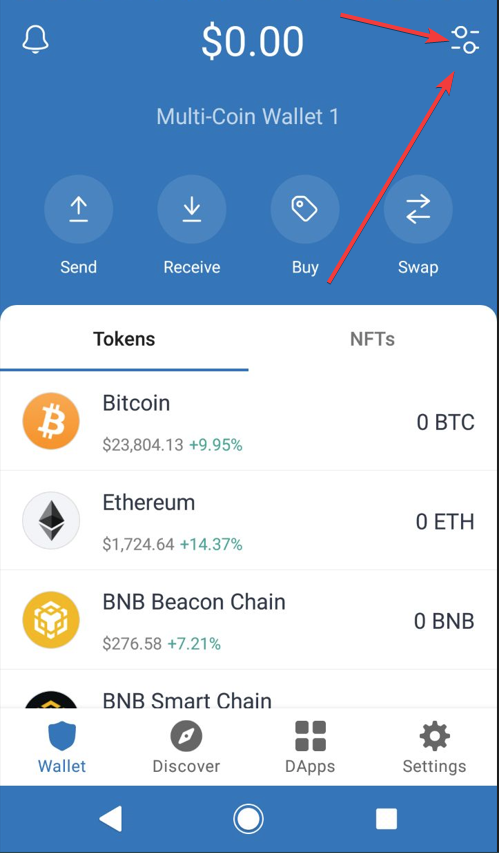 Step 3:
Click on the "+" symbol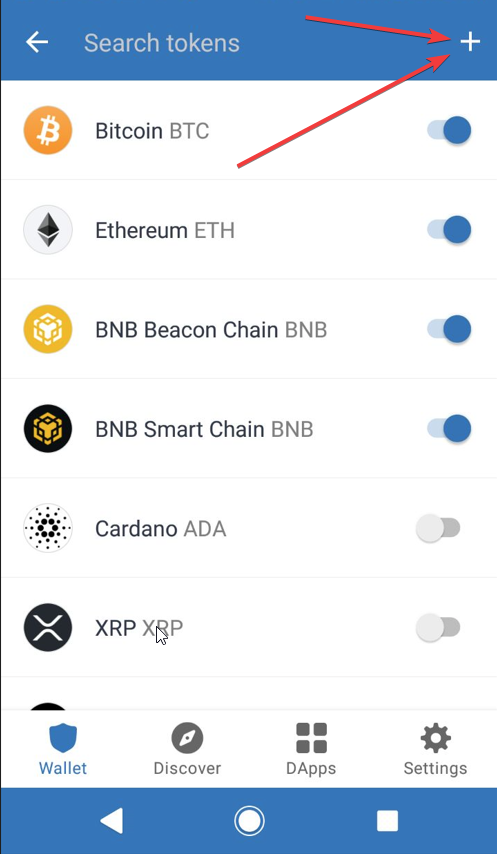 Click on the Network and choose "Polygon". After you chose Polygon you will see Polygon on Network.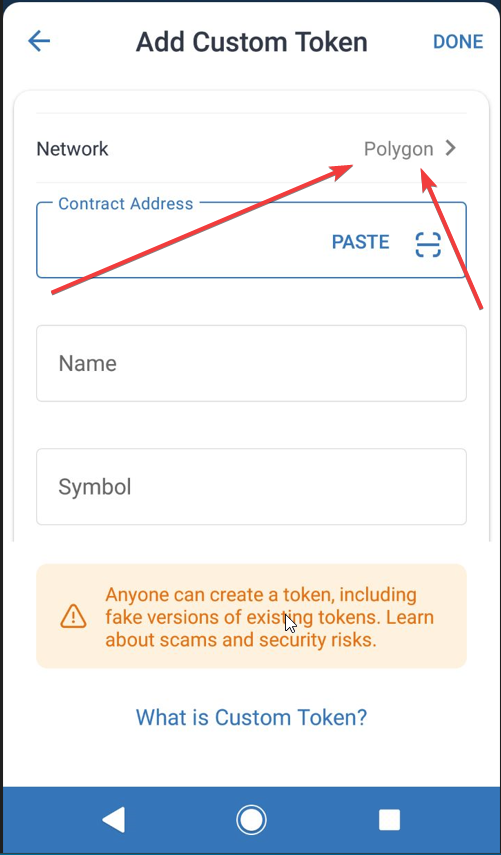 Step 4:
Copy and paste this address in the "Contract Address":
0x429F49fAeC3d568EF83eC803e02dF78E25d5ee7d
After you paste the address, all the details of ella coin will be filled automatically in the name, symbol and sometimes decimals. If it ask for decimals fill the number 18 .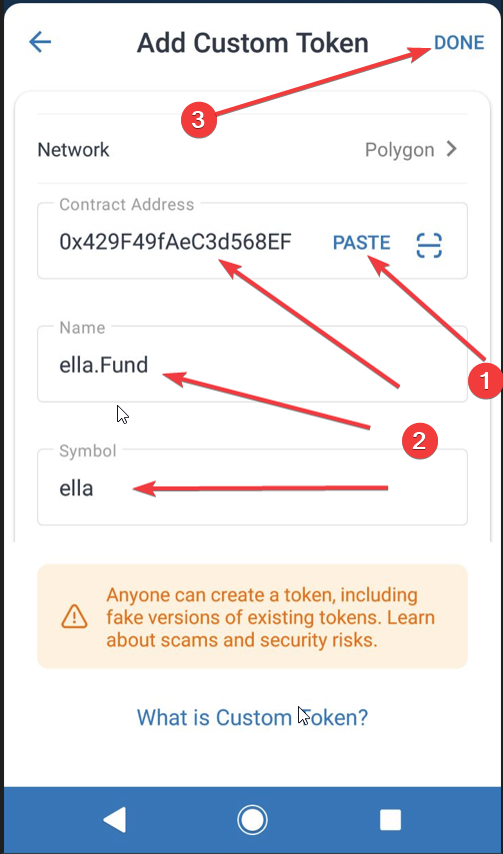 Now you will see ella: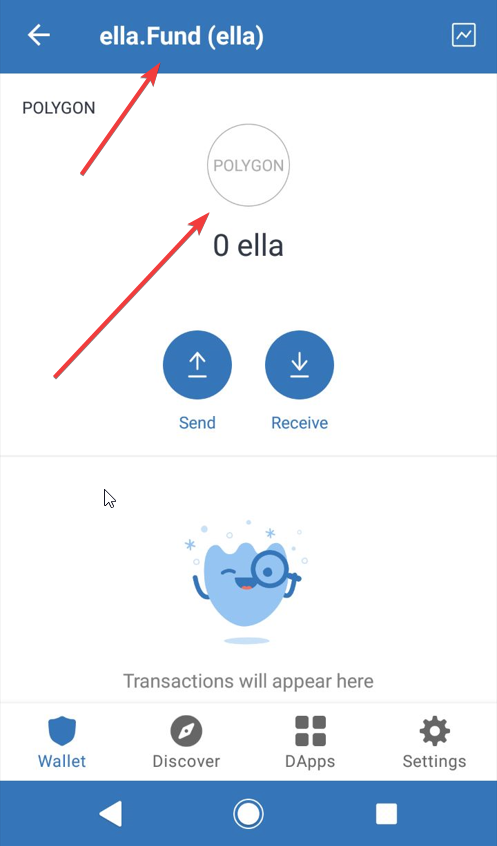 and now you will see ella tokens in your wallet main screen!
That's it! Now you have ella in your TrustWallet main screen and you are ready to receive ella coins!

Step 5:
To get your ella wallet address, click on ella.Fund and click on "Receive"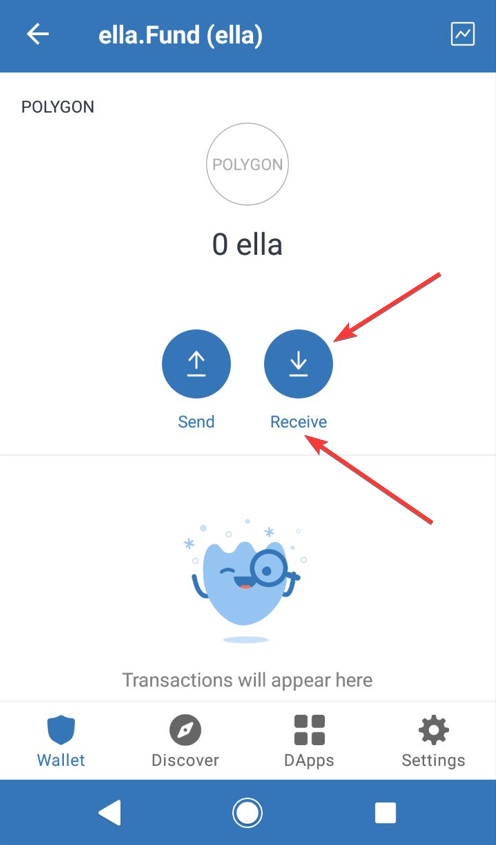 that's the wallet address you need to copy.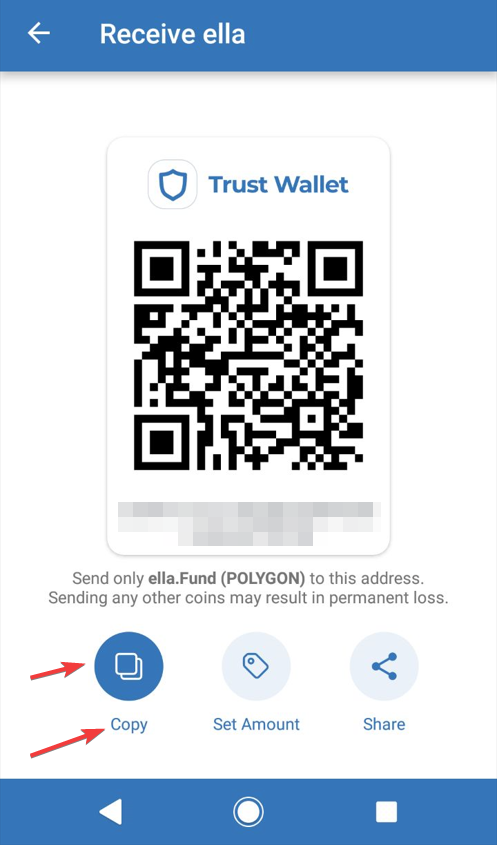 Go to your personal panel on ella website and click on "Withdrawal"

Paste the wallet address you copied from TrustWallet and click on "Request Payment".
After you clicked on request payment, you will see "Waiting" payment status below.
Please wait up to 28 hours (usually a lot faster) for your payment status to change from "Waiting" to "Paid".
The payments usually are

After the payment status changed to "Paid" go to TrustWallet and see your balance of ella!
If you still not able to see ella or you got paid and don't see the coins in your wallet, use the video instructions that ella users created! Click Here to go to the video tutorials